Model NO.: PG1

Original Serial Number: Please Tell

Quality: Good as Original

Material: Level a

Using Life: Long

Trademark: wanxin

Transport Package: Carton

Specification: ce

Origin: Hangzhou, China

HS Code: 8424909000

Model NO.: PG1

Original Serial Number: Please Tell

Quality: Good as Original

Material: Level a

Using Life: Long

Trademark: wanxin

Transport Package: Carton

Specification: ce

Origin: Hangzhou, China

HS Code: 8424909000

Can be customized.

 

Gema PG1 extension tube. For coating on workpiece which has deep corners.
Can be customized. 200mm, 300mm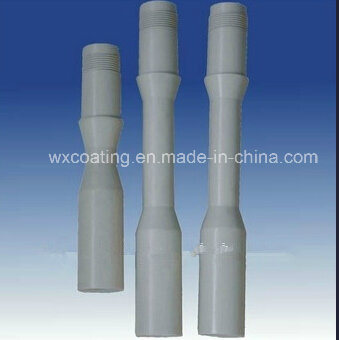 Can be customized.

 

Gema PG1 extension tube. For coating on workpiece which has deep corners.
Can be customized. 200mm, 300mm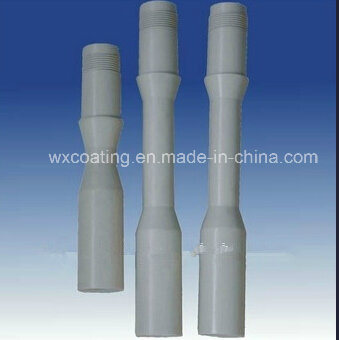 The internal structural design is vane, Vane Damper is more suitable for soft close. ABD vane dampers are used to dampen drives, control speed, and many other applications. The damping direction of the vane dampers with continuous rotation can be clockwise, counter clockwise, or in both directions. Vane dampers are widely used in automobile interior decoration, household electric appliances, furniture and bathroom products, etc. Our dampers can make the movement of structures soft, quiet and safe to mitigate the impact, avoid the damage, increase the mechanical life, reduce noise, and improve product quality.


When the axis of rotation is moving, the blades that are connected to the axis of rotation rotate at the same time. The silicone oil in the oil chamber is squeezed between the blade andthe body to the back of the blade. The resistance formed by the pressure of the silicone oil to the area of the blade is the damping torque of the rotating shaft and the blade. The torque generated during rotation is determined by the oil viscosity, the pressure area of the blade and the clearance between the blade and the body.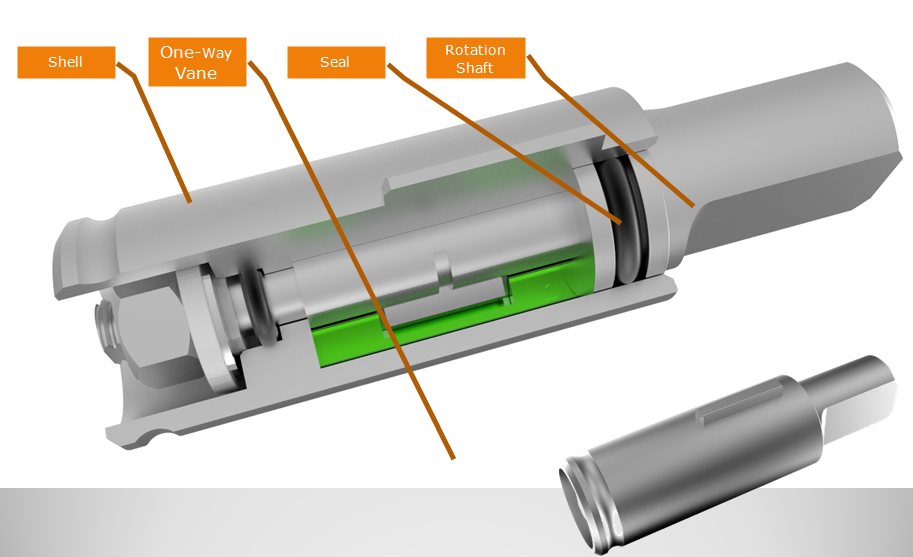 NOTE:
1. Please contact the corresponding product engineer for specific torque products.
2. The Standard of completion closing:the angle is 0° between Shaft A and Shaft B.
3. It is closing position to assemble the shaft into the housing.
4. Max. cycle rate: 3 cycles/min( Clockwise110 °, 110 ° anti-clockwise for 1 cycle)
5. Operating temperature:0~40℃
6. Storage temperature:-10~60℃

Soft closing time test:
Measure the closing time from angle 70 to 0. Rated Torque (T).
Test Temperature: 23±2℃.

Durability test:
Test Method: From the closing position to opening position, push back to 70°,soft close from 70° to 0°.
Rated Torque (T).
Operation Angle: 0°~110°.
Test Temperature: 23±2℃.
Durability test cycle:50,000 cycles.The result of product test )>2s.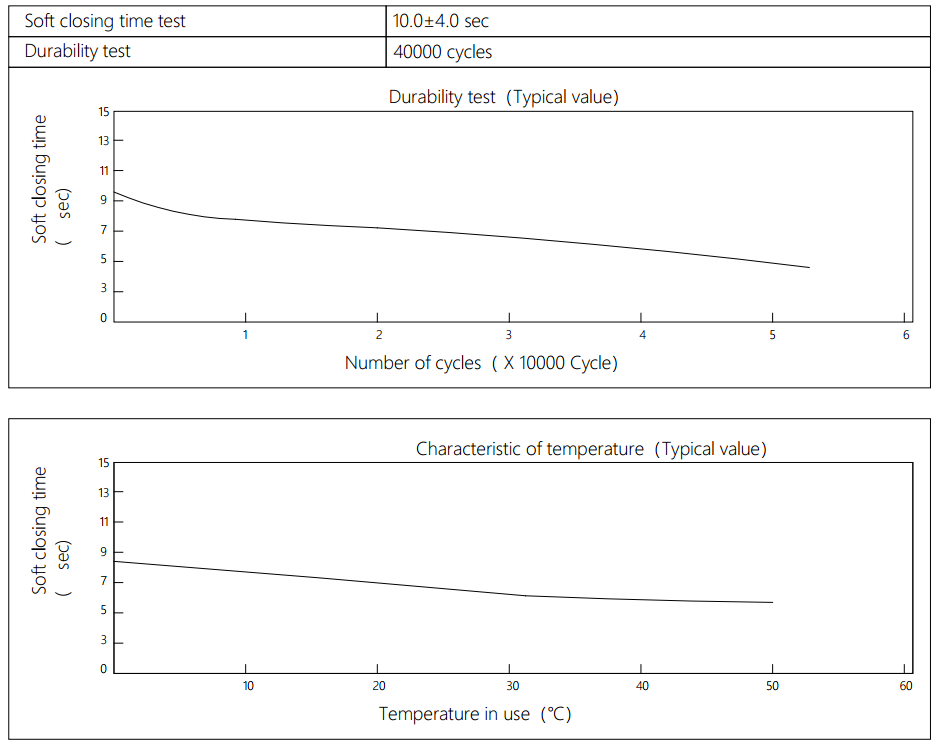 Vane Damper

Vane Damper,High Temperature Dampers,Toilet Seat Vane Damper,Soft Down Damper,Storage Boxes Vane Damper

Shenzhen ABD Equipment Co., Ltd. , http://www.abddamper.com